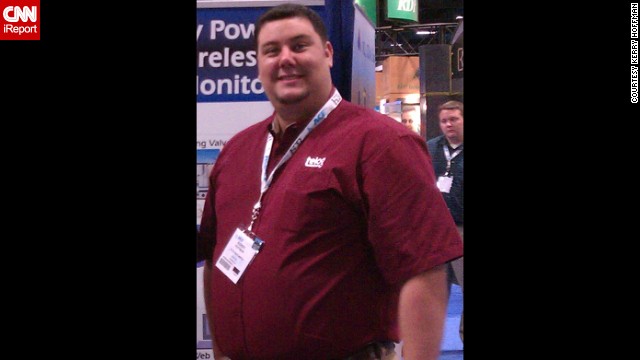 In the summer of 2011, Kerry Hoffman weighed 343 pounds. At 6 feet 1 inch, his body mass index was 45, which is considered severely obese.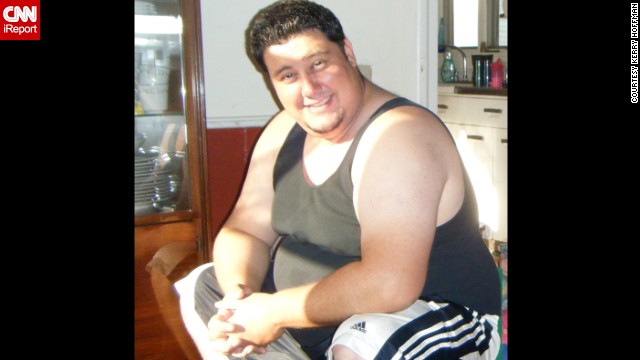 Hoffman realized he would have to make some changes if he wanted to be there when it was time to walk his little girl down the aisle. At the start of 2012, he began working out five days a week and counting calories.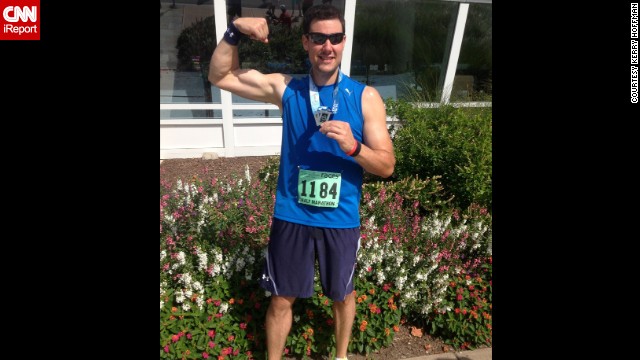 By August 2013, Hoffman was running half marathons. He had lost more than 100 pounds.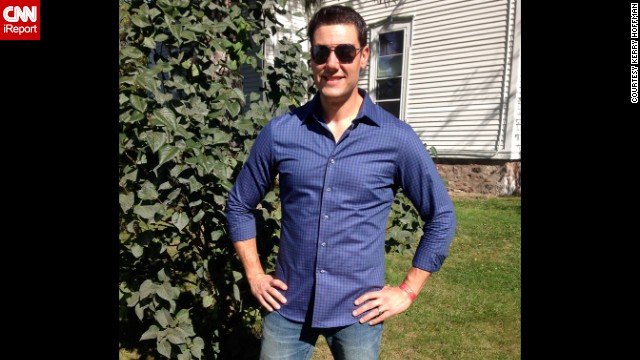 Confident in his new body, Hoffman attended his 10-year college reunion in October 2013.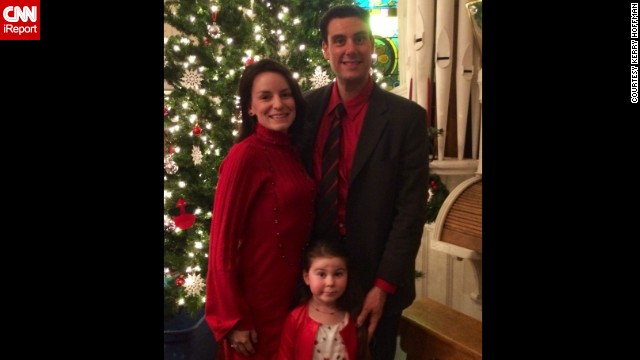 Hoffman used to have high blood pressure, high cholesterol and Type 2 diabetes. With his weight loss, he's off all medications. He poses here with his wife, Emily, and their daughter, Cadence, at Christmas.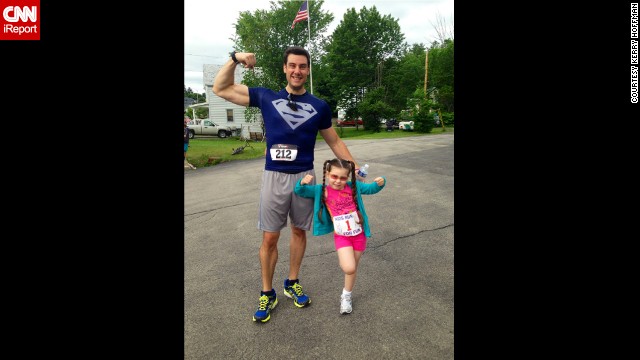 Hoffman and Cadence are now running races together. They finished this one on June 15.
Now a fit father
Editor's note: Do you have a weight-loss success story to share? Tell us how you did it and you could be featured in our weekly weight-loss story on CNN.com.
(CNN)
-- The presents had been opened; the wrapping paper was stuffed in the trash bin. Watching his 2-year-old daughter Cadence playing with her brand new Christmas toys,
Kerry Hoffman
was suddenly struck by a thought:
"I need to be here to walk her down the aisle."
Startled by the idea, he turned and caught his reflection in the window, noticing his substantial arms, belly and neck. It was a sight he had grown accustomed to as the years passed, but on this particular day, a new resolve animated him.
"I can control this," he thought. "And I've never really tried before."
At that moment, he made a promise to himself that he would lose the extra pounds -- he didn't know how just yet, but he would do it all the same. At 6 feet 1 inch tall, he weighed 343 pounds.
It wasn't always this way.
"I graduated (high school) at 250 pounds, but not necessarily fat. I was from a very small town, and football was king. I started lifting weights at about 13," Hoffman said. The problem was, "I never did any cardio. I could care less about running. ... I ate whatever I wanted."
- CNN.com